minYak catches up with Dorin Schuster, Executive Chef at The Ritz-Carlton Bali.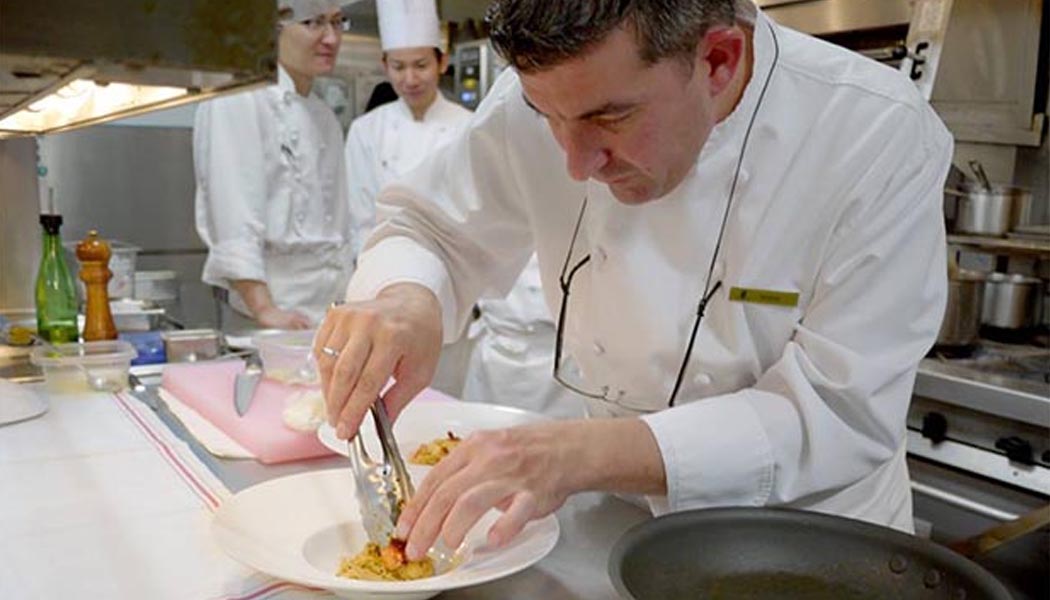 HI Dorin; In Star Wars, Dorin was the name of a dark and dusty planet in the Expansion Region, we're guessing you're not from here . . .
No, I'm from Planet Claire (B-52s lovers will definitely understand).
What type of childhood did you have, and how did you grow up?
I had an awesome childhood – growing up in the south of Germany with my parents in the countryside. Most of our produce was grown in our own gardens and all our breads were baked at home.
Where did you go to school and how did you get there in the mornings?
I went to Pestalozzi Gymnasium (secondary school), which was about 3.5 km away from home and I rode my bicycle to get there.
Okay, so tell us your news . . . you have a rather spiffy new position in Bali we hear . . .
It has actually been 15 months with The Ritz-Carlton already. The first two months I worked at The Ritz-Carlton, Tokyo – very cool indeed. Just a few train stations from the famous Tsukiji fish market.
What can we expect from the food at the Ritz-Carlton Bali?
Bejana – Indonesian; Raku – Japanese; Beach Grill – Western; Breezes – Tapas; Ritz Carlton Lounge & Bar – afternoon tea; Senses – all-day dining . . . six outlets, expect variety and quality.
How difficult is it to stay fresh in your culinary ideas when there are so many mouths to feed?
We are a team of chefs – we share ideas and push boundaries. Large-number functions are a matter of organisation and execution. I also bring back ideas from my travels and read extensively.
If there was one dish which you would recommend that we try, what would that be – and at which restaurant in your resort?
Try the snapper & chips at Breezes . . . simply with sea salt.
What's the best thing about your job?
I love my job – 30 years ago I decided to commence my apprenticeship and become a trained chef and leave school and my Bachelor's Degree behind. It was a passion then and it still is now. And it will always be! In my heart I will always be a chef.
The Ritz-Carlton Bali: Jalan Raya Nusa Dua Selatan Lot III, Sawangan, Nusa Dua, Bali Telp: +62 361 849 8988
Fax: +62 361 849 8989
www.ritzcarlton.com/bali