Katie Truman totters on the edge at Bali's luxe surf-cliff playground, Uluwatu.

Uluwatu translates as 'head' and 'rock,' and along the south-west coast of the Bukit, that's pretty much what you'll find: a wild natural beauty of rugged limestone cliffs, rolling waves and dazzling cliff-top vistas of a never-ending Indian Ocean (next stop, Australia).
A rocky, sacred outcrop – big in fishing and seaweed-farming, and dotted with ancient temples, Uluwatu was previously all about Bali's most awesome surf breaks, one of its most revered Hindu sea temples (centuries-old Pura Uluwatu) and a swag of neighbouring idyllic white beaches – Balangan and Padang-Padang to name but two.
But all that's changing swiftly. The Uluwatu area is emerging as Bali's new property darling and next hot ticket for tropical indulgence. With many of
Bali's original haunts now a built-up congested blur, developers (and the rest of us) are dispersing to places less visited. Since 2008, five-star resorts including
Alila, Banyan Tree, Karma and Bulgari have set down roots along Uluwatu's dramatic cliff-top plateau.
But now more super-deluxe boutique hotels, resorts and villas are moving in, (including, it is rumoured, Ritz Carlton).
So if you want to get away from the madding crowds without jumping on a plane (and still maintaining discerning standards), head south to Bali's newest playground, for a day, weekend or longer.
Here we highlight Uluwatu's newest kids on the cliff injecting definitive style and sublime highlife into this tranquil, magical slice of Bali.
SEMARA LUXURY VILLA RESORT ULUWATU
FOLLOWING its success in Seminyak, Australian-owned Semara has launched a second, albeit contrasting, resort along this increasingly exclusive coastline. Strung along three-plus hectares of prime cliff-top land between illustrious neighbours Karma Kandara and Alila Uluwatu, Semara Luxury Villa Resort brings a unique villa concept to Uluwatu: seven magnificent villas, each boasting approximately 2,300sqm of landscaped grounds and 30m of cliff-edge frontage, with their own 25m infinity pool blurring into the Indian Ocean. Each villa contains five stylish bedrooms housed in separate buildings and a communal, expansive, living-dining space, designer kitchen and media room – assigned with a personal chef and butler, driver and car at your disposal. Within a resort complex these villas however offer full resort facilities, which include Semara Spa, restaurant, gym and floodlit tennis courts: treat Semara like a resort or private villa – or both.
All architecturally refined, the villas are unique in character and layout to suit different guests and tastes. Whether it's corporates, families or couples. Chintamani and Noora villas can be booked either as individual guest suites (some with private plunge pools) while sharing communal villa facilities, or combined as an adjoining 10-bedroom double villa accommodating up to 20 guests. The other five villas are for private use, but with the option of booking a single guest suite. Alternatively, book all seven villas and have the entire resort to yourselves at no extra cost (maximum 70 guests) with private use of all resort facilities – fabulous for corporate events, anniversaries and extended families. As an ultra-private resort with a gated entrance (at the end of a very long lane) and with its own helipad, Semara can accommodate even the most camera-shy A-listers.
Weddings are also a definite go here, hosted mainly at Semara's most sensational Villa Tamarama, a stunning white vision of elegant colonial Raj-meets-the-Hamptons, complete with two pools, massive double-storey living-dining room (white clapboard-style dotted with Asian antiquities), plus cliff-edge gazebo, doubling as the ultimate wedding chapel.
Standards are luxe, but Semara's trademark relaxed playful element thrives – manis/pedis by the pool as your butler concocts a Velvet Mojito, a massage on the private deck, or sunrise yoga sessions on the oceanfront lawns. Alternatively, take the cliff-side inclinator down to Finn's Beach Club, slap-bang on a private, vendor-free cove with pristine white sand and crystal-clear water. This natural bar-restaurant comes Robinson Crusoe-style, simply constructed with thatched roof, bamboo, stone and pebbles and featuring low-key spaces of raised decks, open grass verge and two idyllic tree-top houses accessed by stone steps ? fabulous for private romantic trysts.
Rustic charm may prevail, but Finn's still has the Champagne on ice, sophisticated cocktails – try the Semara Bloody Marys – and flavoursome global dishes (from oven-fired pizzas to nicoise salads); weekends bring forth buffet BBQs. A Rp250,000 beach pass covers F & B credit, sun-beds, kayaking, fishing and reef snorkeling activities. Children under 12 go free. Stand around in the water too long and bar staff may well wade out and ask for your drinks order, begging the question: "Will that be on the rocks, sir?"
Semara Luxury Villa Resort, Jalan Pantai Selatan Gau, Ungasan 80362, Bali, tel: +62 (0) 361 848 2111
www.semarauluwatu.com
ANANTARA BALI ULUWATU RESORT AND SPA
ANOTHER familiar Seminyak name sparks up Uluwatu – this time, Thai-brand Anantara, with its March soft opening of Anantara Bali Uluwatu Resort and Spa. This ultra-contemporary beach resort celebrates its Anantara heritage and embraces all elements of this inspirational wild, rugged setting. Sensationally cascading down
Uluwatu's cliff-edge towards the crashing Indian Ocean, Anantara Uluwatu pulls-off a seemingly impossible architectural design. And with limited land availability and prices rocketing in the neighbourhood, this futuristic-styled 17,000sqm of relatively unspoilt coastline, epitomises an emerging island trend – space-saving vertical development.
Although sharing the same brand as Seminyak, this five-star resort comes bigger, with different concepts – like villa living – and with its remote location, a tad more low-key. However, Anantara's signature services and elite facilities still feature. White, minimalist and cubist, the 74 accommodation units (84sqm to 350sqm) gently stagger down the cliff, their grass-covered flat roofs providing natural camouflage. Choose from Ocean-View Suites (some with private infinity pool), Ocean Front Pool
Villas and two palatial Duplex Penthouses, with a superb upper-level private pool, perched on the resort's top floor. Apart from Garden Pool Villas, all accommodation faces the ocean for unrivalled rooms with a view.
Chic interiors reveal high design in natural style, with warm neutral tones and rich textures, while floor-to-ceiling glass windows and doors allow for plenty of natural sunlight and personal sunset show. Hi-tech creature comforts include iPod docking station, DVD players, double-sized Hans Grohe showers, BOSE entertainment system, and trademark sensuous balcony Jacuzzi for two. If you're partial to luxurious cliff-side living and keen to reap the benefits of Uluwatu's escalating land prices, you can even invest in one of these resort units, managed by the Anantara Group and allowing 21 days' stay per year.
With no real beach to play with (it's not called 'Impossible Beach' for nothing), the focus here is natural cliff-side splendour and to-die-for ocean views. A highlight is Anantara's signature roof-top restaurant-bar concept; here, multi-functional rooftop venue '360' lives up to its name, providing surely the area's finest panoramic views. Open-sided 360 incorporates French fine-dining, Teppanyaki room, glass-encased wine cellar and daybed loungey zone earmarked for sunset cocktails, all accompanied by smooth sounds of live jazz or grand piano.
Down below on a lower level cliff-edge, a more casual poolside restaurant/bar features an infinity pool carved organically into the cliffs and sea of daybeds, the outdoor scene of DJ sessions, BBQs and Mediterranean-style pool dining. For the ultimate in private dining however, try Anantara's 'Bespoke dining by design,' with table a deux set-up in one of several idyllic locations, including a secret cove, complete with private chef and butler.
Resort facilities cover an outdoor amphitheatre, Anantara-brand Villa Spa with cliff-front spa cabana, and Bali's most striking wedding chapel, resembling a giant wooden bird cage; wedding parties can book-up some of the adjoining villas. Families will appreciate the kids' pool and day-care, while alternative distractions run to yoga sessions, surfing lessons, Balinese dance classes and Uluwatu Temple and El Kabron conveniently located a couple of coves down.
Anantara Bali Uluwatu Resort and Spa, Jalan Labuan Sait, Kavling C-151, Uluwatu, Bali, tel: + 62 (0) 361 768402/ www.BalianantaraUluwatu.com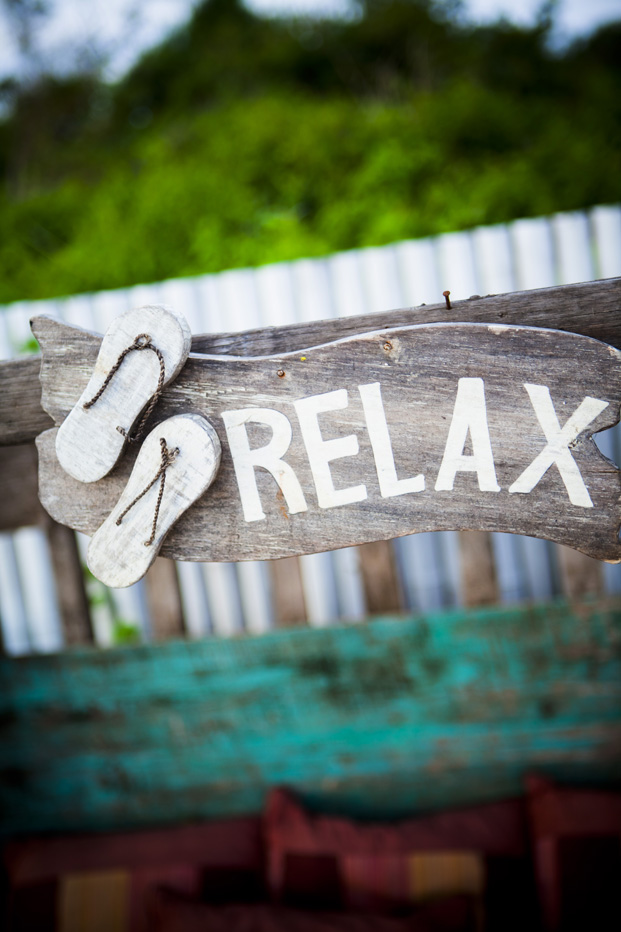 EL KABRON SPANISH RESTAURANT AND CLIFF CLUB
Now an established playeron the cliff playing field, El Kabron is Seminyak mindset deposited seemingly in the middle of nowhere.
Hidden down the end of an long, meandering dirt track it's so remote, this Hacienda-style, white-washed building with wagon wheel windows looks suspiciously like a Mexican banditos hideout (I half-expected to be ambushed by a posse of poncho-clad, cigar-chomping, gun-toting renegades.) But fear not, at this Spanish-owned Chiringuito-style restaurant and cliff-club, you'll find arguably Bali's finest Spanish cuisine and perched 40m up, between Padang-Padang and Dreamland beaches, 180-degree uninterrupted views of the Indian Ocean.
Informal open-air dining – or as David and team El Kabron say, 'flip-flop fine dining' – comprise various options: thatch-covered main dining area with simple wooden tables and chairs; a sandy-floored backyard chill-out zone, strewn with eclectic seating, leading to white bean bags circling a pale azure rock-pool – a cliff-edge oasis for refreshing plunges. Don't be misled by this
Latino shabby chic; high standards and gourmet tastes attract the most discerning five-star patrons and the executive chef, Marc Torices, previously worked at Barcelona's three-star Michelin restaurant, Sant Pau, alongside one of the world's best female chefs.
With passion, flair and sans any whiff of fusion, Catalan chef Marc presents authentic Spanish- Mediterranean gastronomy in its purest form.
"I want to reproduce all of Spain's flavours, recreating a little piece of the Med in Bali, " he says.
Apart from Spanish imported staples, fresh organic produce is sourced at local markets, Bedugal organic farms and from Jimbaran's fishermen – invariably by the perfectionist chef himself. Delicious Tapas is a selection of Spain's finest, adhering to traditional flavours; order several to share, like fresh prawns cooked in olive oil with garlic sauce, grilled home-baked bread rubbed with fresh tomatoes, olive oil and garlic, home-made spicy Chorizo sausages, Iberico cured hams and fresh sardines marinated in vinegar. 'Masterpiece' paellas (endorsed by numerous patrons) are cooked and served the authentic way, in generous-sized paelleras: these feature saffron-tinged seafood paella de marisco, or the more exotic arroz negro de marisco, with squid, clams and prawns and paella rice blackened with squid ink, yielding a smoky, distinctive flavour. Brasas (grilled) dishes served with essential aioli and divine desserts like Chef's special Catalan crème brullee also feature. Wash these all down with deceptively innocent jugs of house-made Sangria, or ice-cold San Miguels; if staff ask if you'd like 'Sex on the Cliff,' don't slap their faces – it's a signature cocktail here (and like the Sangria, a secret recipe).
During March, El Kabron will be closed, re-opening April with a bigger kitchen, front garden space and menu upgrade with even more sensational flavours and presentation; a revised gastronomic selection emphasizing seafood and traditional Spanish recipes, as well as weekly Degustation Menu. So it is well-worth the trek out here, and luckily the sort of establishment where you're induced to loiter with intent for hours – and repeatedly return. Sunday is official Chill-out Day with sunset DJs, while weekly party night and nightly live music maintain the feel-good factor. Nothing however can compete with nature's greatest sideshow – jaw-dropping sunsets that in high season are conveniently staged right over the rockpool.
El Kabron Spanish Restaurant and Cliff Club, Jalan Pantai Cemongkak, Pecatu, Bukit; tel: +62 (0) 361 780 3416/ www.chiringuitoelkabron.com