A night out in the Big Apple sees Salvador Bali relieved of his jacket by a young musician named Jimmy James.
In the mid '60s I was one of two resident DJs at the Salvation Night Club, which was one of the hot spots on West Fourth Street and Seventh Avenue in New York City. The other DJ was a guy called David Tyles. He was an American but lived in a fantasy that he was English, with British accent and all.
Where was I?
Damn, it was my night off, so I was just looking around the club – which was designed in a circular fashion, Greek style, with pit dance floor and box-type seating on three levels, with an alcove V.I.P. section.
In the alcove sat a lonely-looking figure, Jimmy Hendrix.
Jimmy and I had met a few years back at a club on Fiftieth and Broadway called the Cheetah – a big place in the style of Studio 54 with three stages that rotated, three bands playing in succession, one of which was The Blue Denims. They sucked, big time, but one of the members was a friend of mine and I promised to check the band out.
The Cheetah at that time was fairly empty and I'd parked myself on the side seating arrangements. A lanky, skinny black guy, with greased-down long hair sat behind me and he tapped me on the shoulder and asked if I wanted to share a joint. I took a couple of tokes and he introduced himself as Jimmy James, and added that he had seen me cruising around the club scene and GreenwichVillage and that he was a musician.
He had just gotten fired from the Little Richard band for wearing a loud shirt, which was the start of an hilarious conversation.
Meeting here and there on the club circuit and in the village our friendship continued.
So there was Jimmy on his lonesome at the Salvation . . .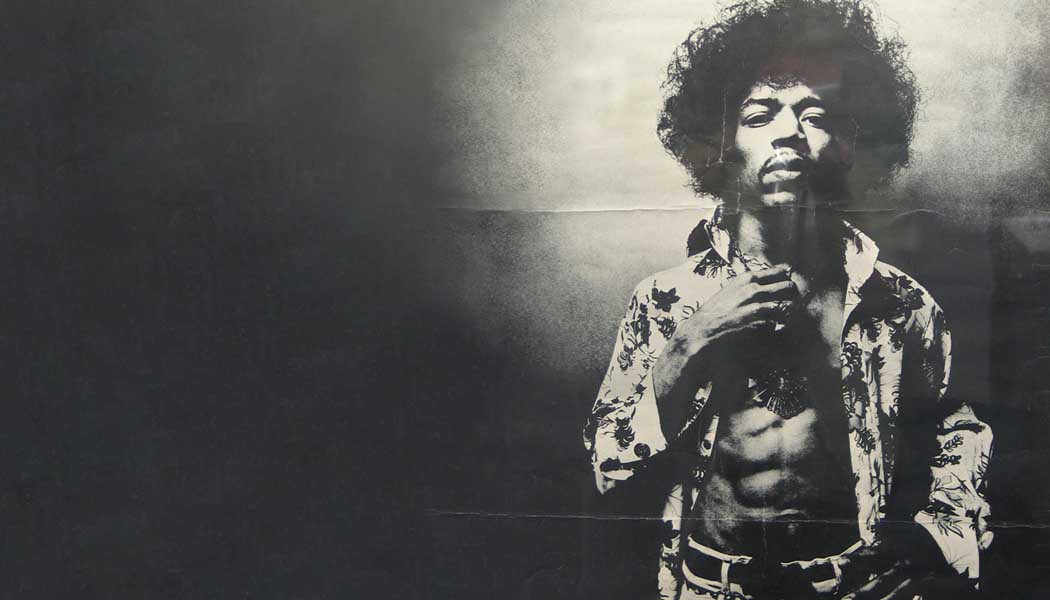 "What's happening man?" says I. "You look like something the cat dragged in."
Hassles with his old lady, he said.
The Salvation wasn't happening that night and the vibe was low, so I suggested we go to this new club that had opened on Eighth Street in the East Village called The Electric Circus. Some friends of ours were playing there – the Chambers Brothers – and they were riding high with a hit song called Time Has Come Today.
Jimmy had a limousine waiting, with his trusty driver Joe – crazy bastard, Italian guy who was always saying and pointing, "this is the man, this is the man", with Jimmy always shaking his head in a "give me a break" attitude.
Across the street from the Electric Circus was a used clothing store, one of the more innovative in those days, and it was owned by two guys, Fred and Marty. Fred was outside the store when we arrived and he called us over; I introduced him to Jimmy and he got excited, then started ranting about his new shipment of clothes that had arrived and was in the warehouse around the corner.
He said we had to see the stuff. I looked at Jimmy; he shrugged his shoulders, so we went.
True to his word, Fred did have a great assortment of clothing – Hawaiian shirts, which I loved, Mexican and South American vests, plus, plus, plus.
Jimmy picked out an assortment of duds. Me too. And then I spied a West Point military jacket. I tried it on. It fit like a glove.
Jimmy liked it as well and asked if he could try it on. It fit him too and the bickering started – but first come, first served . . . the jacket was mine.
Off to the Electric Circus and Jimmy jammed with the Chambers Brothers – talk of the town the next day. Before the night was done, we had gone back to Jimmy's room at the Warwick Hotel, both of us sloshed on booze.
Jimmy's closet was open with an array of rainbow-colored new fashion clothes from Carnaby Street in London. Velvet slacks, laced shirts and all kinds of psychedelic jackets, patchwork boots and a coat that really caught my eye, black silk, with stand-up Edwardian collar, laced in gold with matching cuffs and gold buttons.
Trying on the jacket and looking in the mirror and imaging I'm a British rock star . . . Jimmy, laying on the bed with eyes half closed, says, "Hey man, how about we trade for a while?"
Cool, no problem, says I.
Well there's another story about Jimmy's Edwardian jacket.
It was stolen, but I got it back and returned it to Jimmy and, in turn, he gave it to Paul Caruso (a drummer in Boston band The Atlantics).
What The Fuck!
Then there's my West Point Jacket in a photo with trimmed fur along the lines and cuffs, with Jimmy's arm in the air with his guitar.
I never did get my jacket back.