The Potato Head family puts Indonesian cuisine at the fore of Kaum.
Kaum, meaning "clan" or "tribe" in Indonesian, is an authentic Indonesian restaurant from the Potato Head Family. Before launching the first two outlets in Hong Kong and then Bali, the team behind Kaum embarked on an exotic culinary expedition, travelling across the archipelago to learn about the indigenous cooking methods, exotic ingredients, and authentic flavours of Indonesia's tribal communities.
The culinary collective also developed engaging relationships with many ethnic tribes and responsible small-scale producers around Indonesia, recognising their craftsmanship and the quality of their distinctive local produce. As a result of these efforts, both the menu and ambience at Kaum showcase genuine flavours that accurately reflect Indonesia's heritage.
From ancient rice terraces to untouched coastlines, Indonesia's evocative landscapes are an endless source of inspiration for the Kaum kitchen. The archipelago is vast, and its diversity lends itself to a range of exotic tastes each as distinct as the next.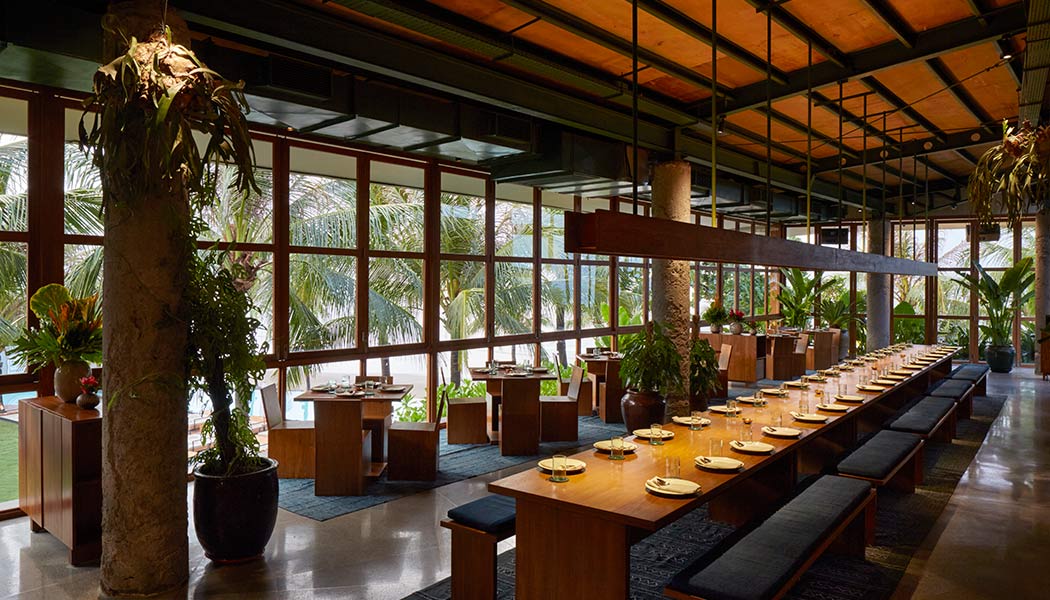 Kaum takes you on a journey through the islands, where fragrant spices with aphrodisiac and curative properties are met by aromatic coconut oil and the ubiquitous black nut known ask luwek;where piquant chili peppers are paired with Balinese heritage rice; and where an assortment of fresh sambals will amuse your distinguished taste buds.