Island-style breaky, lunch, dinner & rum at Ti Moris.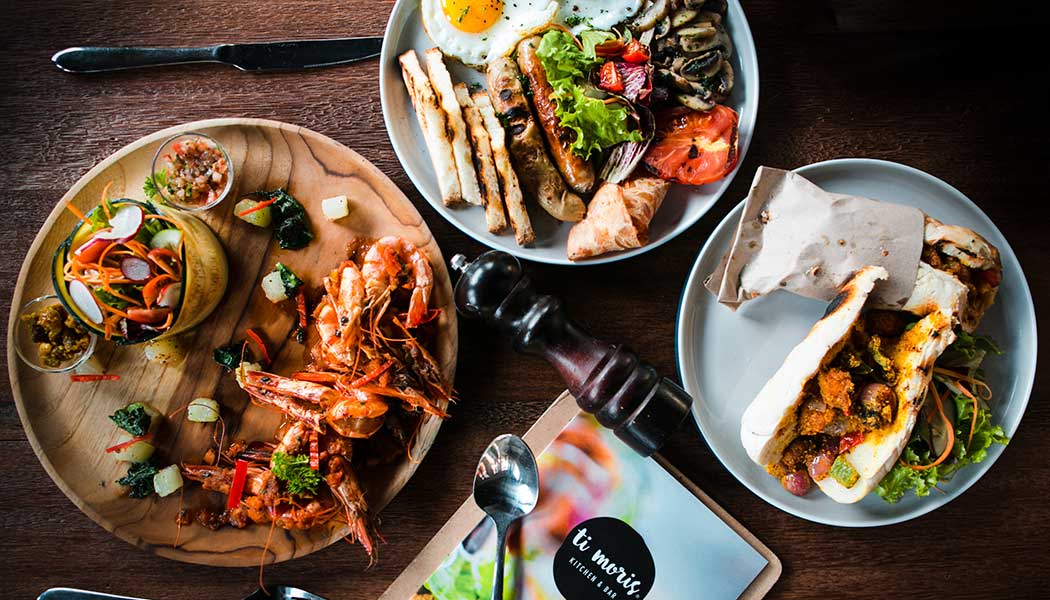 The journey of exploring food from Mauritius island is endless at Ti Moris Bali. From the street food favourite 'Boulette Chouchou', a steamed dim sum made from grated chayote to our native delight 'Fish Vindaye' – pickled fish in mustard and spices served in soft rolls for a light lunch. Sample over 20 flavours of exotic infused rum to make it your favourite tipple of the day. Breakfast tapas style has been recently added to the menu. Here, customers may enjoy international favourites from the traditional English breakfast to Ti Moris' mini toast creations, all in tapas size for a colourful breakfast. Live the islander life to the fullest as you sit serenaded by tropical beats, Mauritian reggae, modern bossa nova and siesta sunset sounds. From one island to another, we celebrate the best of multicultural island living!
QUICK FACTS:
Ti Moris Kitchen and Bar
Address: Jl. Batu Belig, Gg. Merpati No.1, Kerobokan, Seminyak, Badung – Bali.
@timorisbali
fb.com/timorisbali