Habitat has been born in Ubud, adding one more distinctive colour into Bali's food scene. Serving Pan-Asian cuisine with a range of dishes inspired by Southeast Asian flavours, the new iconic dining destination is open all day or breakfast, lunch and dinner. The menu also caters those who prefer healthy food and drinks.
Habitat features Asian staple dishes with a little bit of western options, including heartwarming soups such as Pho Bo, Pho Ga and Tom Kha Gai, Vietnamese sandwiches Bahn Mi, Thailand's all-time favourite Pad Thai, Philippines' Adobo Chicken, Asian style quesadilla  and many more.
Nestled precisely on the opposite of Ubud's spacious central parking and only steps away from the famed Monkey Forest's main gate, Habitat is easy to reach, whether you come with a car, motorbike or walking. The premises is synergically designed and built by Hatiku Indonesia and Bisama Wood Production to offer a relaxing modern tropical dining experience with terracotta, wood and bamboo elements. The concept illustrates Ubud's local wisdom as one of world's most popular cultural centres, with a touch of tropical modernism.
Run by three young Indonesian entrepeuneurs led by Ben Karmadi in operational and business development, Herlia Adisasmita in marketing and communications and Baskoro who is responsible for Accounting and Finance, Habitat values community efforts and considers every supporting aspect as an equally important element in nurturing the establishment. Habitat works together with local farmers and suppliers on a daily basis. Not only to develop high quality fresh dishes and drinks, but also to aim a bigger goal; to promote sustainable business model to support local communities.
The fruits and vegetables come from the farmers in Bedugul a highland area on the north of Bali, while our coffee is supplied by a local roaster Cening Coffee which continously does researches on beans from all over Indonesia.
Bali Highland Organic and Happy Kombucha are some of Bali based suppliers the company partnering with as well.  Taking the commitment further, Habitat also tries to bring more small local businesses on board, such as an Indonesian traditional herb drinks "Jamu" workshop down in Denpasar.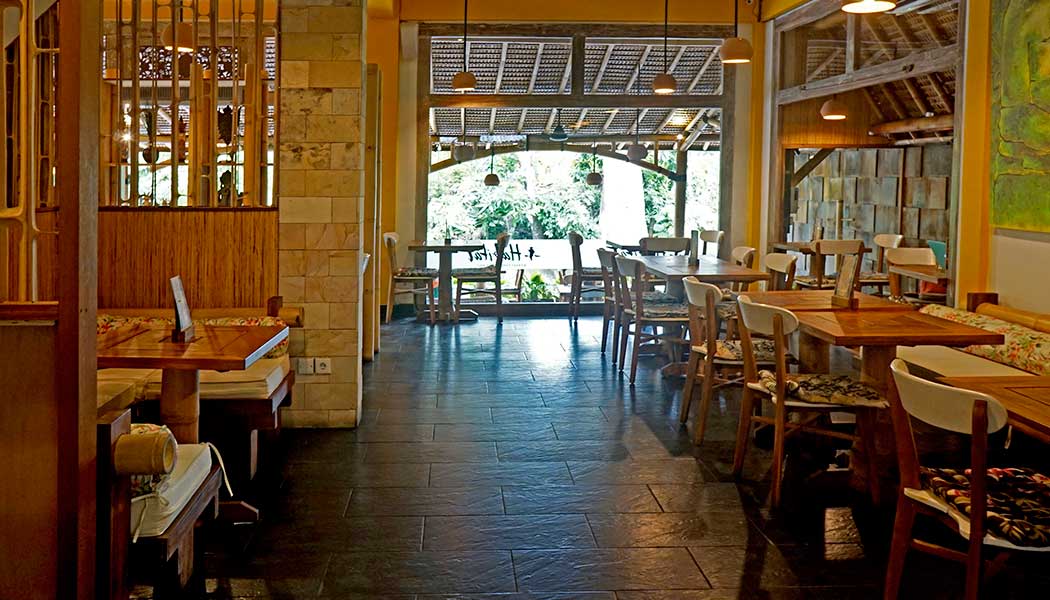 The name Habitat was chosen to celebrate Ubud as a vibrant melting point of humans, the nature and the spirituality, which perfectly portrays in the area where the restaurant is located.
www.habitatubud.com