It's time to get feisty and festive…
After a bit of an arduous and tedious 2021, let's take some time to let out hair down, give our wishes to the wind and go out and enjoy!!
This Festive Calendar split into Bali's "areas" give you "the what is on" and "at what price".
So choose a location, pick a venue and set your sights on you and your loved ones enjoying this Michaelmas!!
Please check what you can do in Jimbaran, Kuta, Sanur, Seminyak, Ubud, Uluwatu.
Jimbaran
Movenpick Resort & Spa Jimbaran Bali
Christmas Eve Dinner
24th December 2021
Movenpick Bali Christmas Eve Dinner
Christmas Eve Dinner, 7-10 pm
Have a memorable dining experience with our chef's selections of our signature dishes during your most precious Jolly Season with your loved ones at our Anarasa-Bara Robata Grill Restaurant.
IDR 388.000++ per person
Early bird 20% off for the first 50 reservations
Children under 12 years old get 50% Discount
More Festive Promo
wa.me/628113863155
Kuta
Mamaka by Ovolo
Christmas Lunch
25th December 2021
Enjoy a scrumptious 7 dishes over a 5-course shared family-style menu, complete with the mesmerising view of Kuta Beach! Bring your kids as we have lots of fun activities and don't forget to capture your moment with Santa! Featuring cool kid's activities from face paintings, lollypop and bottle rings, catch the duck, and so much more fun activities to do on Christmas Day.
Christmas Day, Saturday, 25 December 2021, from 12pm – 3pm.
Price starts at IDR 450,000 nett per person (Food only) and
IDR 700,000 nett per person (Including free-flow bubbles, wine and beers).
Dine Into the New Year
31st December 2021
Make your last supper an unforgettable one with us and savor a delightful 5-course shared-style menu cooked over fire including a free-flow of selected cocktails and beer. Mamaka Rooftop's stunning open-fire kitchen will present 8 dishes over a 3-course set menu to enjoy before you ring in the New Year. Starting with stone cooked bread, wood-grilled calamari and char-grilled heritage tomatoes, moving on to the main course, you'll get a juicy char-grilled sirloin steak, along with the side dish and, finally, the sweetest delight to end your meal with Bubur Injin Bali, a mix of black rice, white chocolate, salted cashews and whipped mango that will be an explosion of flavours in your mouth.
New Year's Eve, Friday, 31 December 2021, from 6pm – 9pm.
Price starts at IDR 500,000 nett per person, inclusive of free-flow of selected cocktails and beers. Here's to 2022!
Mamaka Madness
31st December 2021
Say farewell to 2021 and join us for the most spectacular private party in the neighbourhood with live bands, DJ's spinning beats, fire dancers and water drummers. All-night snacks, drinks and so much more. Reserve your spot now, limited capacity!
10 PM til next year!
More Festive Promo
mamakabyovolo.com
Nusa Dua
The Laguna, a Luxury Collection Resort & Spa
25th December 2021
A Nostalgic Christmas Degustation Menu
Arwana Restaurant, 24 & 25 December 2021, 6:00 PM – 10:00 PM
Share the excitement with your loved ones as our meticulous culinary team presents a thoughtfully selected 4-course Christmas menu.
IDR 600,000++ per person, inclusive of welcome glass of festive bubbles, free-flow soft drinks, juices, ice teas, coffee & tea.
IDR 300,000++ per child (aged 12-18 years old), inclusive of free-flow juices, ice teas and soft drinks.
Children below 12 dine free
31st December 2021
A Start of The Celebration
Arwana Restaurant, 31 December 2021, 7:00 PM – 12:00 PM
It's time to celebrate in the most intimate way and make this a memorable holiday with a 3 or 5-course exquisite dinner under the Balinese moonlight.
IDR 900,000++ per person
Inclusive of welcome glass of festive bubbles, free-flow drinks, juices, ice teas, coffee & tea
More Festive Promo
https://bit.ly/lagunafestive
The St. Regis Bali Resort
25th December 2021
Christmas Degustation Dinner
Kayuputi, 24 & 25 December 2021, 6:30 pm – 11:00 pm
Kayuputi invites you to indulge in a premier selection of Asian-inspired flavors, showcased in a 6-course degustation dinner.
IDR 1,450,000 net per person
31st December 2021
New Year's Eve Degustation Dinner
Celebrate the New Year in intimate surroundings and a cultured ambience while savoring the Asian-inspired haute cuisine of Kayuputi's international degustation menu.
IDR 2,250,000 net per person (food only)
IDR 1,250,000 net per person (additional wine pairing)
More Festive Promo
https://bit.ly/stregisfestive
The Westin Resort – Nusa Dua
Christmas
25th December 2021
Prego Fun Christmas Brunch
11:30AM – 3:30PM
IDR 595,000 per person – IDR 300,000 per child 6 to 12 years old
Lots of fun activities waiting at Prego's garden on Christmas afternoon to keep the children happy. Witness the magician does his magic tricks, the balloonist makes fun animal shapes, live music, and a chance to make your wishes directly to Santa.
New Year's Eve
31st December 2021
New Year's Eve Family Fare SEASONAL TASTES
6PM – 8PM | 8:30PM – 10:30PM
IDR 650,000 per person on food only – IDR 350,000 per child from 6 to 12 years old
It's an "Around The World" buffet feast. Eat, drink and be merry as we end the year with a superb international dinner and vibrant entertainment.
More Festive Promo
https://bit.ly/FestiveAtWestinNusaDuaBali
Sanur
Andaz
24-25th December 2021
Christmas Wonderland
24th and 25th December 2021 from 6:00 PM – finish
• IDR 790,000++ per person, including 4 courses set menu (food only)
• Additional IDR 360,000++ per person for 4 pairing artisan Christmas cocktails
31st December 2021
New Year's Eve Dinner
31st December 2021 from 7:00 PM – finish
• IDR 1,200,000++ per person, including food court kitchen in Village Square
• Additional IDR 800,000++ per person for free flow premium alcohol beverages Alun – Alun Count Down, from 10:30 PM – finish
• IDR 750,000++ per person, including unlimited late night snack menu and 1 glass of sparkling wine
More Festive Promo
https://linktr.ee/FestiveAndazBali
Seminyak
Kingsway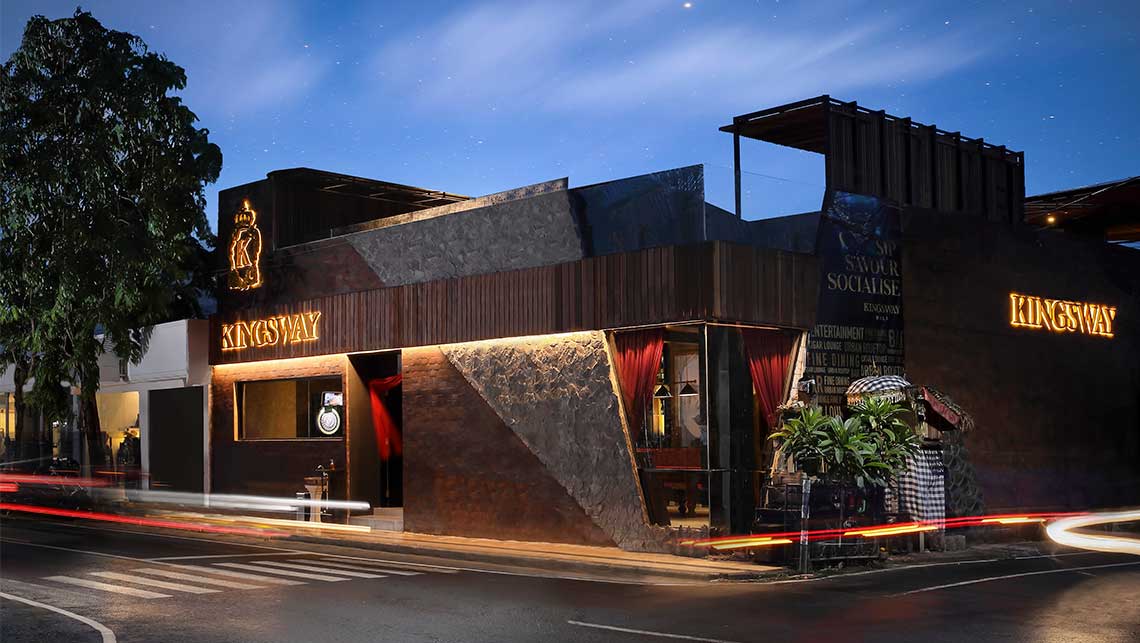 Christmas Eve
24th December 2021
Xmas Eve Dinner
7pm Onwards
3 Course Menu IDR 350K++
5 Course Menu IDR 550K++
Pure Room,
10pm-Late
Shammui & El Didion
Free flow selected cocktails for ladies
10pm-11pm
Christmas
25th December 2021
'Tis The Season for Truffles
7pm Onwards
Limited Seating. RSVP Only.
5 Course Set Menu 500K++
Early bird special offer, 25% discount
valid for bookings before 20th of December with a 50% Down payment.
New Year's Eve
31st December 2021
Wagyu Sensation Countdown Dinner
7PM Onwards
3 Course Menu 350K++
Dinner with Free Flow Selected Beverage
for 2 Hours IDR 800K++
Free Flow Selected Beverage Only
for 2 Hours IDR 500K++
NYE Intimate Countdown Party
Shammui, El Didion, & Touch The Sound
7pm-Late
More Festive Promo
kingswaybali.com/festive
W Bali – Seminyak
Christmas Eve
24th December 2021
Ignite the festivities with two special dinners, Seafood Market at Starfish Bloo and a 5-course Dinner at Fire restaurant.
Christmas
25th December 2021
Continue the celebration with a day and night happening with Super Brunches, a Seafood Market at Starfish Bloo and a Night Market at Fire Restaurant.
The Girls Brunch
29th December 2021
It's a girl's just wanna have fun moment, with a Girls' Super Brunch at Starfish Bloo. 25% OFF for girls!
New Year's Eve
31st December 2021
Wrap up 2021 with a New Year's Eve Dinner at Starfish Bloo and Fire Restaurant!
New Year's Day
1st January 2022
Last, but definitely not to be missed, Starfish Bloo, in collaboration with Wet Deck, will be presenting a Super Brunch by Veuve Cliquot, from 12pm – 4pm.
More Festive Promo
https://app.box.com
Ubud
Mozaic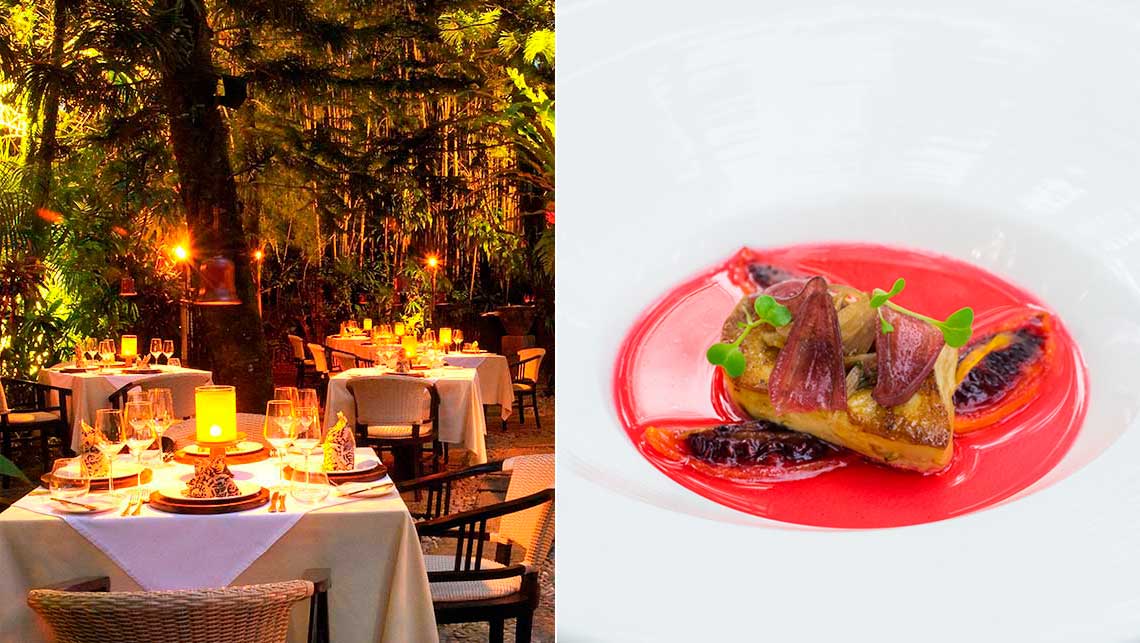 Christmas
24-25th December 2021
Sparkling Christmas, Lunch & Dinner
IDR 1.000.000++/6 course & 1.350.000++/8 course
Additional Wine Pairing IDR 800.000++/6 course & IDR 1.200.000++/8 course
New Year's Eve
31st December 2021
Back to the Future
IDR 1.100.000++/6 course & 1.500.000++/8 course
Additional Wine Pairing IDR 1.000.000++/6 course & IDR 1.250.000++/8 course
More Festive Promo
www.mozaic-bali.com/sparkling-christmas/
www.mozaic-bali.com/back-to-the-future/
Sababay
Christmas
23th December 2021
Christmas Fine Dining in Sababay Winery
– One-hour welcoming reception 6:00 pm until 7:00 pm
– 5-Course Dinner from Bali's Celebrity Chef Chris Salans.
– Aperitifs and Paired-Wines from the Award-winning Sababay Winery accompany each delicious dining course.
– Vocal Performances featuring music of the Holiday Season, Broadway, and the Operatic Stage presented by the Bali Community Choir.
– Exceptional "Circus du Paradis" Performance
The all-inclusive price for the evening, covering the 5-course meal, all drinks, paired wines with each course, and entertainment is IDR 1,500,000 net per person or IDR 1,375,000 net per person for "early bird" bookings of four or more paid before 15 December 2021.
RESERVATIONS: WA RSVP +62 -(0) 813353219858 or email
For Reservation
https://balidiscovery.com/christmas-fine-dining-in-sababay-winery/
The Suku Bali
Christmas Dinner
23-24th December 2021
Available on 23rd December 2021
From 6:00 PM to 9:00 PM
Special Jazz performance by Nita Aartsen
IDR 399,000++ per person
Half price for children under 12 years old
Available on 24th December 2021
From 6:00 PM to 9:00 PM
IDR 399,000++ per person
Half price for children under 12 years old
More Festive Promo
www.thesukubali.com
Uluwatu
Alila Villas Uluwatu
Christmas
25-30th December 2021
Nusantara by Locavore & Sunset Sax
The Warung, Lunch: 12 noon – 4pm, Dinner: 6pm – 10pm
Two local icons of the luxury dining scene, Nusantara by Locavore and The Warung, Alila Villas Uluwatu, join hands to create a magical local gastronomic experience. From the best of Nusantara's set menu to a la carte delights, indulge this last weekend of 2021 in a taste of the exceptional.
New Year's Eve
31st December 2021
Enchanted New Year's Eve Dinner
Cire, 6.30pm – 10.30pm
IDR 1,350,000++ per person
Beverage packages
IDR 750,000++ per person for cocktail pairing
IDR 850,000++ per person for wine pairing
IDR 1,000,000++ per person for two hours free-flow Champagne. Usher in 2022 with a night of good food, music and intimate celebrations. Dine on a delicious five-course western menu at Cire, entertained by a live band performance.
1st January 2022
A Day For Feasting – Lobster Brunch
Cire, 12 noon – 4pm
Three-course brunch at IDR 700,000++ per person
Five-course brunch at IDR 1,100,000++ per person
Beverage packages
IDR 500,000++ per person for free-flow Bloody Mary
IDR 1,000,000 ++ per person for free-flow Champagne. Begin the New Year in the most fabulous way, sharing in a sumptuous feast with your family and friends. Savour a flavourful selection of a la carte all lobster brunch-style dishes specially crafted by our culinary team while enjoying an acoustic performance.
For Reservation
https://wa.me/628113855672
Karma Kandara
Christmas
25th December 2021
Christmas Day Breakfast and Brunch
December 25th, 2021 start from 7 AM – 3 PM IDR 395,000++ per person
29th December 2021
Guest Chef Sergio Satue Barreiros
IDR 650,000 ++/Person with 8 course menu and the wine pairing option available
New Year's Eve
31st December 2021
Nautical Luxury NYE Dinner
December 31st, 2021 start from 6PM – late IDR 1.200,000++ per person include aperitif and sparkling wine for toast.
For Reservation
karmagroup.com