FAB FOUR
Irma Yasandikusuma is an innovative and exciting young jewellery designer. Join her.
Fashion designer Kukuh Zuttion talks to Laurie Osborne about The Story of…
Ondy Sweeting talks spirituality, lifestyle and food with La Finca's Thomas Mack.
Sometimes you have to nearly die to be reborn. The Yak riffs with David Murrell.
FEATURES AND FITTINGS
Midnight in the garden of good and evil. Styling: The Ö; Model: Irina Roshik @ Bali Starz; Hair: Toni & Guy Essenuals Bali; Location: Michaela MacDonnell @ Bali Starz.
The people versus. Tony Stanton talks to photographer Anthony Dodds about faces in the crow … and the colorful nature of black and white.
We love New York. Asal Shahindoust peels the Big Apple. Photo essay by Stephane Sensey.
Reality TV shows are the disconnect that fuel a dysfunctional heroic narrative, writes Andrew E. Hall.
MORE OR LESS
Sara Douglas has a nice pair at Vin+.
Ondy Sweeting and Susan Hu tell us where to find the finest grains on the island.
Dining at Bistrot is like visiting an old friend.
Sara Douglas gets all fired up at Lilin.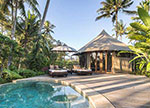 Stephanie Mee gets into her glad rags to experience some indulgent camping.
Katie Truman gets out and about for a bit of primping and pampering.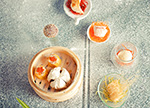 Laurie Osborne meets Sophie Gargett & Peter Kemp, the duo behind high-end lifestyle boutique and café, Souq.
Indy Siddik chats with Andrew E. Hall about the connection between fine food and finding herself the new Honorary Consul.
OTHER STUFF WE LIKE
We went and did it again. The Yak Awards 2015. Incoming!
Fabric of life. Lording Lofty Above the Rest… Sophie Digby experiences Paul Ropp interiors at his exclusive pied a terre.
Sara Douglas checks out what's hot at the new Double Six.
Out of the box: Gear up for New Year indulgence.
MORE OR LESS
David A. Carol finds some luxe at Alila Ubud.
Among the plethora of villas to choose from, Katie Truman discovers three gems that stand out and suit all tastes.
At Alila Manggis the whole is an excellent sum of its parts, writes David A. Carol.
Martin East ponders an emergent Gus Till.