FAB FOUR
David A. Carol riffs with Yaz Bukey, queen of plexiglass trompe l'oeil sophistication.
Sarah Douglas meets Susanna Perini, the force behind Biasa.
Michael Pohorly interviews Kartika Soekarno, daughter of Indonesia's founding father.
Etienne de Souza designs fine furniture, combining rich materials with imagination.
FEATURES AND FITTINGS
P.S. I LOVE YOU: The Yak's fashion femmes hit the sack in the City of Angels. Styling by Ozlem Esen.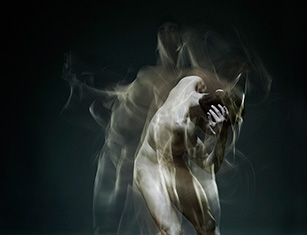 David A. Carol meets celebrity photographer Jez Smith, a chap of many parts – including judging Australia's Next Top Model.
Get high on the seas and head for the sunset with our guide to boating the archipelago – with a focus on Flores.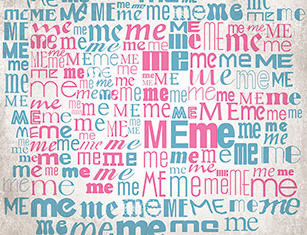 Enough about you. Yak Associate and Omnibus writer Andrew E. Hall addresses the Me generation.
MORE OR LESS
Ondy Sweeting sets the night on fire at Merah Putih.
Katie Truman tries hot food and high times at Barbacoa.
Katie and Millie Smith ride high with Angel Jackson.
Sophie D. finds a fountain of youth at Nano Philosophy.
Andrew E. Hall knows nothing about children. Honestly.
The Yak gets cozy with Karis Wilde – handy with a hoop.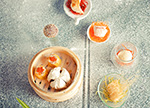 Katie Truman experiences Chinese tastes at the Mulia.
Theatre of grace: get thee down to elegant Teatro.
OTHER STUFF WE LIKE
A River Runs Through: our writer returns to his birthplace at Margaret River for family, friends and fine food and wine.
Ondy Sweeting quizzes the force majeure behind Bali's beloved Warisan brand about the past, present and future.
Como group's Uma Resort in Ubud has long been known for its quality – and now welcomes Uma Cucina Restaurant.
Laurie Osborne raps with Australian fashion visionary, Alexia Blake, and gets the warp and weft on her creative process.
MORE OR LESS
We meet Philip Lakeman and put a glaze on his journey.
Tony Stanton joins the Mexican wave at Laca Laca.
Luxury, sophistication and service at the Regent Bali.
Sensational sunset dining at Tirtha Bridal.
Fab European fare? Going to Livingstone, I presume.
Bazaar: The Yak meets the restaurant's tour de force.
Nanu nanu. Drew Corridore remembers.
Martin East ponders a trio of fabulous ear candy.