Karma Kandara's new Executive Chef Joseph Antonishek is no stranger to fine dining.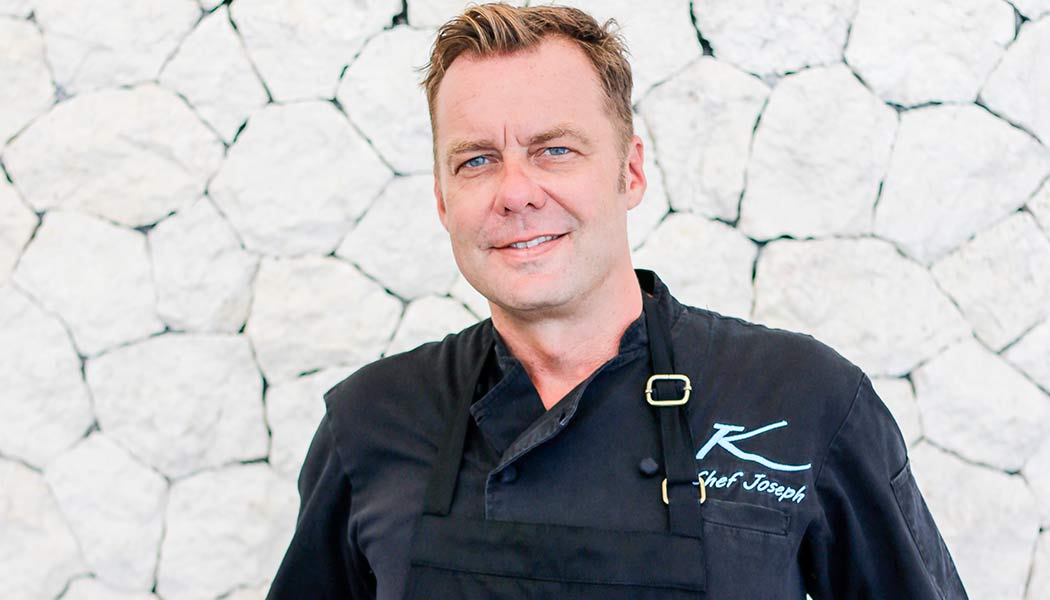 Karma Kandara's Executive Chef Joseph Antonishek learned his craft at the prestigious Culinary Institute of America before working at some of the finest restaurants in the USA. Inspired by the nation's best, Antonishek's mentors included renowned chefs Jean Georges Vongerichten, Charlie Palmer, Bobby Flay and Wolfgang Puck. In New York, the young chef honed his skills at Chefs Cuisiniers Club, Mesa Grill, Judson Grill and Jean Georges. He also worked with acclaimed chef Jimmy Schmidt at The Rattlesnake Club, the James Beard award-winning restaurant in Detroit.
Antonishek's career continued to accelerate after he moved to Los Angeles, where he helped Wolfgang Puck open Granita, and served in executive chef positions at Coco Pazzo at the Mondrian Hotel, Fenix at the Argyle, Raffles L'Ermitage Beverly Hills, and West Hollywood's Petit Ermitage Hotel. Antonishek quickly emerged as one of America's most promising and charismatic young chefs, widely featured in the culinary press (e.g. Los Angeles Times, Los Angeles Magazine, Angeleno, GQ, New York Times, Food & Wine, and Gourmet, among others). In 2000, whilst at Raffles L'Ermitage, he was recognized by the James Beard Foundation as one of the "Best Hotel Chefs in America".
After travelling extensively in Asia, Antonishek fell in love with the fresh, local ingredients and the potential to marry those with his classical training. When the opportunity arose to move to Bali, he accepted the challenge and now heads the culinary team at Karma Kandara on the Island's Bukit Peninsula.
As the Executive Chef at Karma Kandara, his passion and imagination—built upon a foundation of impeccable classical technique—defines the dining experience at this unique venue. Introducing an innovative menu, marrying the finest principles of French cuisine with fresh, tantalizing local flavors and produce, Antonishek's creativity and talent ensure lasting memories.